Our Minister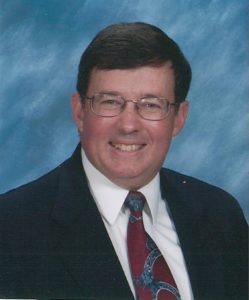 Pastor Johnny Herbst has served here at CCOC since the spring of 2016. His objective as minister is to "Go into all the world and preach the gospel" – Mark. 16:15.
Growing up on a dairy farm taught him that Hard Work + Responsibility + Long Hours = Reward. This was carried into his military service of 6 years as a Staff SSGT in the West Virginia Air National Guard. He continued on to study the Bible at Eastern Christian College, then later received an Associates of Arts, Liberal Arts and Sciences (1977) from Hagerstown Junior College, and a Bachelor of Science (1979) from Central Christian College of the Bible.
Pastor Herbst has previously served as Interim minister at Ringgold Church of Christ in Ringgold, MD, and Student Ministries in Farber and Cherry Box, MO. He was also a Senior Minister at Winfred Road Church of Christ in Cumberland, MD, where he was active for 25 years. Johnny also served at Christian Church of Seaford, DE for 4 years, and Christ's Church of New Hope in Bridgeville, DE  for 7 years – as their Senior Minister.
He and his wife, Beverly, direct "Good Grief Ministries", offering grief support seminars to congregations.
Our Elders
The Bible gives the responsibility of the earthly leadership of the church to the elders of each local congregation. The elders at Cornerstone Church of Christ are:
Jerry Timbrook
Chet Wenger
John Carlton
You can contact our elders via email at: elders@cornerstonechambersburg.com